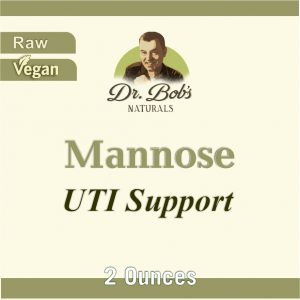 By Dr. Bob McCauley
D-Mannose is a dextrose found in many plants. The word "mannose" comes from the biblical term "manna."  It is produced in the liver.
* D-Mannose supports the release of insulin within the human body, which helps stabilize blood sugar levels.
* Helps with urinary tract infections and other bladder-related health issues. Daily use helps prevent UTI infections.
* D-Mannose is a prebiotic that supports the growth of beneficial bacteria in the digestive tract and overall digestive health.
* Supports immune health.
* Low glycemic index.