By Dr. Bob McCauley
Drinking water on an empty stomach is the best way to promote your health and start your day. Take the opportunity to drink water first thing in the morning. Here are the benefits:
Hydrates the brain.
Reduces morning headaches.
Reduces brain fog.
Increa ses cognition.
Clears and detoxifies the digestive tract.
Relieves constipation.
Improves overall
Improves metabolism.
Encourages blood cell production.
Helps prevent kidney stones.
Promotes healthy skin tone.
Lowers blood pressure.
Encourages blood cell production.
Increases immune processes.
Hydrates the lymph system.
Increases energy.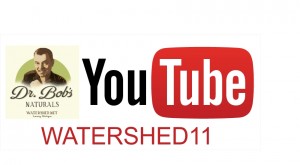 Dr. Bob's Blog is not intended as medical advice. The writings and statements on this website have not reviewed and/or approved by the FDA. Our products are not meant to diagnose, treat, cure, or prevent any disease. Rather they are meant to demonstrate that aging can be slowed and even reversed and that Great Health achieved when the most fundamental nutritional needs of the human body are met. Always consult a medical doctor or other medical professionals when you consider it necessary.
Dr. Bob's BLOG is covered under the Communications Decency Act (47 U.S.C. §230),: "No provider or user of an interactive computer service shall be treated as the publisher or speaker of any information provided by another information content provider".  This BLOG contains Copyrighted and Trademarked materials owned by The Watershed Wellness Center.  Regarding