By Dr. Bob McCauley
The Next Step in my cancer protocol is to detoxify the body of inert substances. A toxin is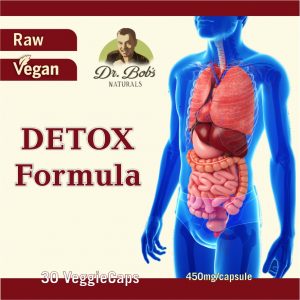 something that does not perform a function in the body. Therefore we should get this out of the body since toxins are what disease lives on. People will ask me from time to time if I ever go through a detox and I answer "yes, it's called my life." Everything I do in regards to my health is meant to get bad things out of my body therefore I am constantly detoxifying. The FDA has declared war on the word detox and detoxification since they do not understand this term.
Dr. Bob's detox formula contains Chlorella, brown seaweed extract, shilajit, carbon powder, and fulvic acid. Each one of these detoxifies the body in a different way. Raw fruits and vegetables do not displace any toxins they may have into the body.  However cooked Foods always displace their toxins into our tissue. This is why the digestive tract of most people who have cancer is full of unwanted substances, toxins. It is imperative that we get them out of the body since it creates an environment for disease, in particular cancer.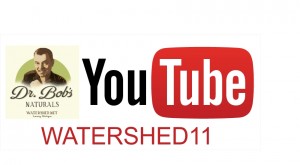 Dr. Bob's Blog is not intended as medical advice. The writings and statements on this website have not reviewed and/or approved by the FDA. Our products are not meant to diagnose, treat, cure, or prevent any disease. Rather they are meant to demonstrate that aging can be slowed and even reversed and that Great Health achieved when the most fundamental nutritional needs of the human body are met. Always consult a medical doctor or other medical professionals when you consider it necessary.
Dr. Bob's BLOG is covered under the Communications Decency Act (47 U.S.C. §230),: "No provider or user of an interactive computer service shall be treated as the publisher or speaker of any information provided by another information content provider".  This BLOG contains Copyrighted and Trademarked materials owned by The Watershed Wellness Center.  Regarding the templates, pics, video clips, music or other media used in this BLOG. All material is copyrighted to their rightful owners.