By Dr. Bob McCauley
The 2nd Edition of my biggest book ever, Achieving Great Health – The 7 Components of Great Health was just released. Check out the newly designed cover for Achieving Great Health! Let me know what you think about the cover.  Best book cover everrrr, if I say so myself! 
Alkaline Ionized Water
Spirulina and Chlorella (protein source)
Raw Fruits and Vegetables
Probiotics/Prebiotics 
Liquid Angstrom Minerals
Vigorous Daily Exercise
Positive Mental Attitude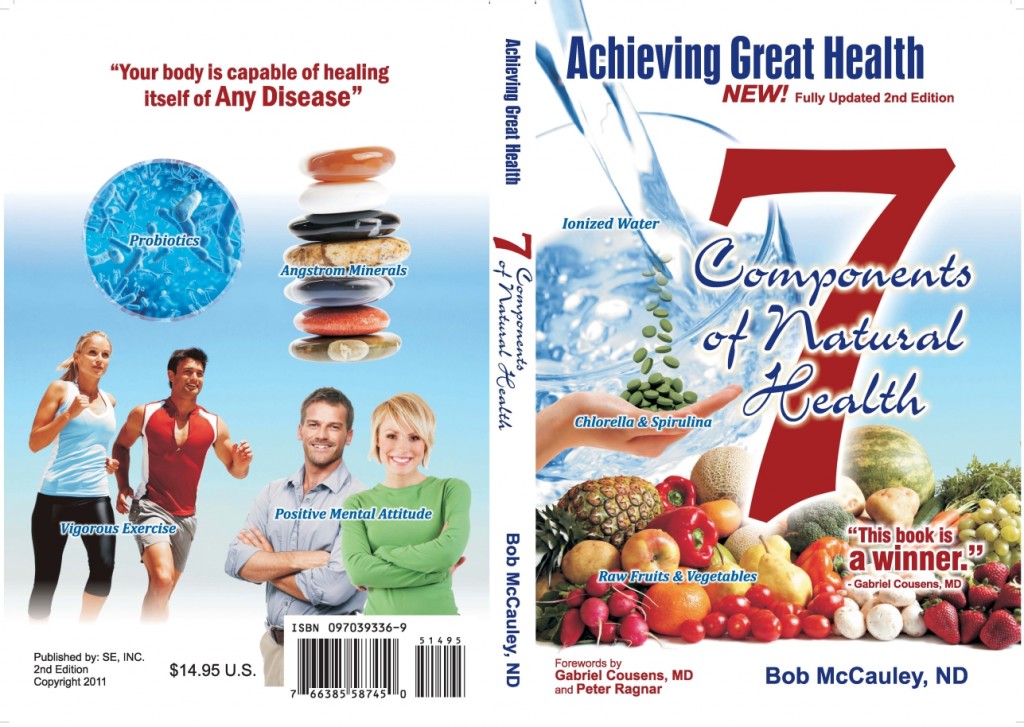 Dr. Bob's Blog is not intended as medical advice. The writings and statements on this website have not reviewed and/or approved by the FDA. Our products are not meant to diagnose, treat, cure or prevent any disease. Rather they are meant to demonstrate that aging can be slowed and even reversed and that Great Health achieved when the most fundamental nutritional needs of the human body are met. Always consult a medical doctor or other medical professional when you consider it necessary.
Dr. Bob's Blog is covered under (47 U.S.C. § 230): "No provider or user of an interactive computer service shall be treated as the publisher or speaker of any information provided by another information content provider".