By Dr. Bob McCauley, ND
A new documentary – Root Cause – on Netflix explains how getting a root canal can be so devastating to the body. When you have a root canal, and I've had to, the root canal is isolated from the rest of the body, closed off.
There for the body's immune system is unable to attacked the bacteria and it festers. The documentary also explains in great detail the incredible connectivity within the human body. Each tooth is connected to an organ in the body. This is similar to reflexology and iridology and demonstrates that the body is interconnected in many ways we do not yet understand. Weston Price did the Pioneer work on root canal problems any health issues they call in the human body, and that was over 100 years ago. This documentary is absolutely a must see! Root canals must become a thing of the past.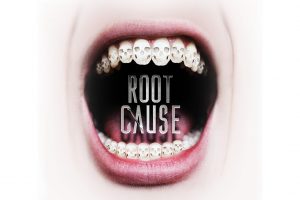 Dr. Bob's Blog is not intended as medical advice. The writings and statements on this website have not reviewed and/or approved by the FDA. Our products are not meant to diagnose, treat, cure or prevent any disease. Rather they are meant to demonstrate that aging can be slowed and even reversed and that Great Health achieved when the most fundamental nutritional needs of the human body are met. Always consult a medical doctor or other medical professional when you consider it necessary.
Dr. Bob's BLOG is covered under Communications Decency Act (47 U.S.C. §230),: "No provider or user of an interactive computer service shall be treated as the publisher or speaker of any information provided by another information content provider".  This BLOG contains Copyrighted and Trademarked materials owned by The Watershed Wellness Center.  Regarding the templates, pics, video clips, music or other media used in this BLOG. All material is copyrighted to their rightful owners.
**FAIR USE**
Copyright Disclaimer under section 107 of the Copyright Act 1976 for purposes such as criticism, comment, news reporting, teaching, scholarship, education and/or research.