By Dr. Bob McCauley, ND
American Health Klamath Shores Blue Green Algae capsules recalled due to high levels of
microcystins, which are quite dangerous. Levels were reportedly 10x higher than are allowed. Microcystins and BMAA are what can lead to ALS, Lou Gehrig's disease. Consume algae from a lake at your own risk.
Klamath Lake algae, AFA is well-known to have many problems throughout that region. As you can see, from time to time they issue advisories due to the algae bloom and tells everyone that there are toxins in the algae that are dangerous. And this is what we can soon? Algae from a lake?
Oregon's problems with blue-green algae have spread to another lake. State officials have issued a health advisory for Upper Klamath Lake. It's in southern Oregon, west of Klamath Falls.

Toxins from blue-green algae can be harmful to humans and animals.  OPB
Natural Products Group is voluntarily recalling lots 178747, 199658,
264855, 33766, 959219, 964323, 982016, and 982017 of American
Health Klamath Shores Blue Green Algae capsules (UPCs
076630025423 120 Count and 076630025409 60 Count) because
of higher than usual levels of microcystins found. As a naturally
harvested ingredient, microcystins may be found in blue green
algae blooms. If taken over the long term in high doses,
microcystins may pose a human health concern, specifically to the
liver.
Customers who purchased the product are urged to discard any
remaining product and discontinue use. Contact us at recallinfo@vitacost.com for a full refund.
Product UPCs Lots
American Health
Klamath Shores Blue
Green Algae capsules
076630025423
120 Count
076630025409 60
Count
Lots
178747
199658
264855
33766
959219
964323
982016
982017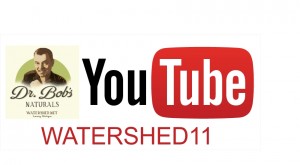 Dr. Bob's Blog is not intended as medical advice. The writings and statements on this website have not reviewed and/or approved by the FDA. Our products are not meant to diagnose, treat, cure or prevent any disease. Rather they are meant to demonstrate that aging can be slowed and even reversed and that Great Health achieved when the most fundamental nutritional needs of the human body are met. Always consult a medical doctor or other medical professional when you consider it necessary.
Dr. Bob's BLOG is covered under Communications Decency Act (47 U.S.C. §230),: "No provider or user of an interactive computer service shall be treated as the publisher or speaker of any information provided by another information content provider".  This BLOG contains Copyrighted and Trademarked materials owned by The Watershed Wellness Center.  Regarding the templates, pics, video clips, music or other media used in this BLOG. All material is copyrighted to their rightful owners.