Cancer Protocol Product Links
WATER
SYSTEMIC ENZYMES
Serrapeptase:
CoreZyme:
Serrakinase:
MINERALIZATION
Full Spectrum Liquid Angstrom Minerals
DISINFECTION
Silver 500:
Bismuth 200:
Dissolve BioActive Silicate:
Bob's Parasite Killer:
PROBIOTICS
DETOXIFICATION
Spirulina and Chlorella 50/50:
Detox Formula:

https://shop.watershed.net/index.php/detox-formula-capsules-60.html
IMMUNE BUILDERS
Turmeric With Black Pepper Extract Caps:
Frankincense Extract Caps:
Euglena caps:
Chaga powder:
Yew Powder Caps:
Chlorella Extract (CGF) Capsules:
Chlorella Extract (CGF) Powder – Green Gem:
PROTEIN AND NUTRIENTS
Spirulina and Chlorella 50/50:
Bob's 42 Blend Superfood: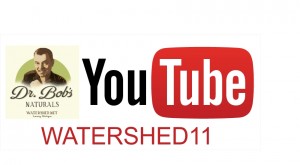 Dr. Bob's Blog is not intended as medical advice. The writings and statements on this website have not reviewed and/or approved by the FDA. Our products are not meant to diagnose, treat, cure, or prevent any disease. Rather they are meant to demonstrate that aging can be slowed and even reversed and that Great Health achieved when the most fundamental nutritional needs of the human body are met. Always consult a medical doctor or other medical professionals when you consider it necessary.
Dr. Bob's BLOG is covered under the Communications Decency Act (47 U.S.C. §230),: "No provider or user of an interactive computer service shall be treated as the publisher or speaker of any information provided by another information content provider".  This BLOG contains Copyrighted and Trademarked materials owned by The Watershed Wellness Center.  Regarding the templates, pics, video clips, music or other media used in this BLOG. All material is copyrighted to their rightful owners.