By Bob McCauley, ND
It has been my greatest achievement in life to be able to stay in business for 25 years. When I first started this business in 1993 I was not sure if I would make it 25 days. But I was sitting at a stop light trying to sell my bottled water, Michigan mineral premium natural water, when I thought to myself what would I do with my life if I failed in this business. I had absolutely no answer. Sear ran through me. The light changed I put on the gas and I knew that failure is not an option. I had to succeed. Here I am 25 years later, no longer in the bottle water business but in the Natural Health business.
I am a naturopathic doctor, certified nutritional consultant, and certified Master herbalist. My life and my business took a path I never thought it would. But here I am. Successful in my Endeavor and I could not have done it without God and without you my customers. Thank you so much for staying with me for all these years.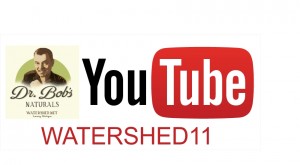 Dr. Bob's Blog is not intended as medical advice. The writings and statements on this website have not reviewed and/or approved by the FDA. Our products are not meant to diagnose, treat, cure or prevent any disease. Rather they are meant to demonstrate that aging can be slowed and even reversed and that Great Health achieved when the most fundamental nutritional needs of the human body are met. Always consult a medical doctor or other medical professional when you consider it necessary.
Dr. Bob's BLOG is covered under Communications Decency Act (47 U.S.C. §230),: "No provider or user of an interactive computer service shall be treated as the publisher or speaker of any information provided by another information content provider".  This BLOG contains Copyrighted and Trademarked materials owned by The Watershed Wellness Center.  Regar