By Dr. Bob McCauley
Saw Palmetto has been used for centuries and is known to reduce swelling of the prostate
in men. A swollen prostate can cause tremendous urination problems for men as they get older. Saw palmetto only grows in one place in the world, southern Georgia and in northern Florida. A lot of fake Saw Palmetto has appeared on the market over the years. Dr. Bob's Saw Palmetto is the only brand that possesses the US pharmacopoeia monograph to prove that it is exactly what we say it is.
Saw palmetto his also known to:
* Prevents hair loss
* Increase testosterone levels
* Improve prostate health
* Anti-inflammatory
* Enhance urinary tract function
#SawPalmetto #prostatecancer #prostate #anti-inflammatory #prostatehealth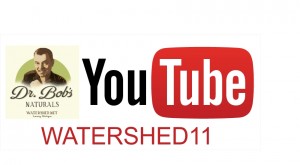 Dr. Bob's Blog is not intended as medical advice. The writings and statements on this website have not reviewed and/or approved by the FDA. Our products are not meant to diagnose, treat, cure or prevent any disease. Rather they are meant to demonstrate that aging can be slowed and even reversed and that Great Health achieved when the most fundamental nutritional needs of the human body are met. Always consult a medical doctor or other medical professional when you consider it necessary.
Dr. Bob's BLOG is covered under Communications Decency Act (47 U.S.C. §230),: "No provider or user of an interactive computer service shall be treated as the publisher or speaker of any information provided by another information content provider".  This BLOG contains Copyrighted and Trademarked materials owned by The Watershed Wellness Center.  Regarding the templates, pics, video clips, music or other media used in this BLOG. All material is copyrighted to their rightful owners.