By Dr. Bob McCauley
To cook or not to cook your food.  To be healthy or not to be healthy.  We have heard for years that cooking your food "releases the nutrients".  I am quite skeptical of this claim and always have been.  A recent article  reported that  Tomatoes, Carrots and Spinach have little or no nutrition unless you cook them.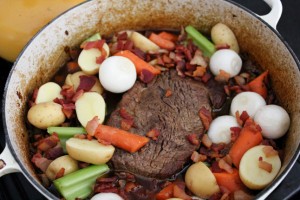 Let's accept the premise that this is true and that certain foods must be cooked in order to make their nutrients bioavailable. Even if it were true, the destruction of the food's overall nutritional benefit due exposing it to high temperatures is not worth the marginal gain of certain nutrients being in greater abundance or more bioavailable. The reason you want to eat food that has not been cooked, a raw food, is that you want to consume a food that has enzymes and electrons, both of which the body is starved for. Enzymes begin to break down when exposed to heat, 104F, and are  completely destroyed by 118F. Electrons are far more unstable and fleeting, which makes it even more imperative that you consume foods as fresh as you can possibly get them.
Foods that have enzymes and electrons are full of energy which makes them easily digested and their nutrients easily absorbed by the body.  Heating anything denatures the element that is
being heated.  Cooked foods are literally and figuratively dead since they don't have any enzymes and therefore no energy. This makes them quite difficult for the body to assimilate. Therefore, by cooking any food you dramatically reduce the absorbability of that food since it has no energy that facilitates easier absorption. In other words, the body has  a much more difficult time absorbing the nutrients from a dead food with no energy than a raw food that is full of enzymes and electrons.
Heat is a chemical reagent. It affects a substance without being affected itself. When applied to a raw food it scrambles the organic chemical structure of that food.
Tomatoes
A landmark study published in 2002 in the Journal of Agricultural and Food Chemistry first showed that a powerful antioxidant called lycopene is released from tomatoes when they're cooked. The study found that heating tomatoes at 190.4 degrees for 30 minutes boosted levels of absorbable lycopene by 35 percent.  When to Cook Your Foods
The article refers to studies published in the Journal of Agricultural and Food Chemistry – Thermal Processing Enhances the Nutritional Value of Tomatoes by Increasing Total Antioxidant Activity is one study. The other studies referred to in the article do not reference which studies those are. What the study does is measured the amount of degradation over particular nutrients in food such as vitamin C and lycopene, which they measured chemically in a lab.  What cannot be determined is actually how much of that cooked nutrient will or will not be absorbed by the body.
My contention is that the energy in a raw food increases the bioavailability of that nutrient, and it is that energy that is missing from any food that has been cooked and/or processed.
There is a study in the Journal of Agricultural and Food Chemistry regarding carcinogenic acrylamide's being formed in cooked foods. Analysis of Acrylamide, a Carcinogen Formed in Heated Foodstuffs.  There are plenty of studies that demonstrate without damaging he is to foods.  Regarding health, it is always the actual experience that proves or disproves something actually works, and not some theoretical paper.
Carrots
A study in the Journal of Agricultural and Food Chemistry found that cooking carrots increased the amount of beta carotene, a compound that is part of the carotenoid family. When to Cook Your Foods
There has never been a study that has measured the actual amount of any nutrient such as a carotenoid, lycopene, vitamin, antioxidant pigments and xanthins that are actually absorbed and utilized as antioxidants by the body because it is virtually impossible to measure such a thing.
Spinach
This green leafy vegetable is packed with calcium and iron, which are more bioavailable when cooked. Spinach contains oxalic acid, which blocks the absorption of these important nutrients.  The good news: Oxalic acid breaks down at high temperatures, so you can reap the benefits of calcium and iron. When to Cook Your Foods
Oxalic acid is found in many foods such as spinach although it is much higher in rhubarb leaves. Foods with oxalic acid should not be consumed in
large quantities, although that is not to say that a spinach salad is not healthy. It is because it contains almost no oxalic acid. Oxalic acid is said to be unhealthy because it interferes, to a small degree, with the absorption of vitamin C and minerals. If you eat a salad with lambs quarter or parsley which have more oxalic acid than most foods, then simply squeeze fresh lemon or lime and it will neutralize the oxalic acid. Oxalic acid is a colorless organic compound that occurs naturally in plants, animals and in humans. Oxalic acid is actually created in the human body using other substances such as vitamin C. Oxalic acid stimulates and maintains peristaltic motion in the body and is
an essential chemical for doing so. The bottom line with oxalic acid is that if you're on a good diet, one comprised mostly of raw foods, or at least fresh cooked foods, oxalic acid will not be a problem for you. If you're on a junk, processed, or fast food diet eating raw foods with oxalic acid can become a problem. But then a lot of foods with incredible nutrients can become a problem when you are living on garbage.
Mushrooms
If you check out the numbers on the USDA's Nutrient Database, cooked mushrooms have higher amounts of niacin, potassium and zinc compared with the same weight of fresh mushrooms.  When to Cook Your Foods
I am sorry, but I do not consider the USDA to be an authority on anything regarding nutrition. This claim is not even accompanied with any kind of study, vague or otherwise. It's just a claim made by the USDA nutrient database and who
knows where it came from. This is the same government agency that came up with the food pyramid which is fought over every few years when the food pyramid is being reworked by various interests wanting to be represented as large as possible so people will buy more their products. The egg industry wants more eggs on the pyramid, the meat industry wants more meat, and the dairy industry wants more dairy.  This does not seem to be a way we should be deciding how much of a particular food we should consume to be healthy. Here is my Raw Food Pyramid.
A Word of Advice …
Don't start cooking all your veggies just yet. Studies also have found that cooking decreases other nutrients, especially vitamin C. To get all the nutritional goodness that veggies have to offer, your best bet is to eat a combination of cooked and fresh.  When to Cook Your Foods
Finally – something I agree with in this article. At the very least, one should live on a diet of cooked and raw foods.  Without a doubt, most people cannot live on a diet comprised exclusively of raw foods. On the other hand, there is also no doubt that most people can make a significant portion of their diet that of raw foods if they are determined to be healthy.
Here is my word of Advice: The healthiest diet, as I am myself a testament, is a diet exclusively comprised of raw foods. If you do not include at least some raw fruits and vegetables in your diet then health is something you are never going to obtain.
Dr. Bob's Blog is not intended as medical advice. The writings and statements on this website have not reviewed and/or approved by the FDA. Our products are not meant to diagnose, treat, cure or prevent any disease. Rather they are meant to demonstrate that aging can be slowed and even reversed and that Great Health achieved when the most fundamental nutritional needs of the human body are met. Always consult a medical doctor or other medical professional when you consider it necessary.
Dr. Bob's Blog is covered under (47 U.S.C. § 230): "No provider or user of an interactive computer service shall be treated as the publisher or speaker of any information provided by another information content provider".