By Dr. Bob McCauley, ND
Today is World Cancer Day. You can go to world www.worldCancerDay.Org where they have cookies that will track you so they know who you are and perhaps they can sell your information. I just finished my book on cancer called the killer in the mirror. When you look into any mirror you can see the cure for all disease: you. Instead, we look for the medical establishment to give us answers, Solutions and the Cure for diseases such as cancer.
I have been working for three years on my new book I'm cancer, the cure in the mirror. A rebuttal to the medical establishment. The body is capable of carrying itself of any disease but don't tell that to the medical establishment. Anyone claiming to cure disease or mentioning cancer will get a warning letter from the FDA and told to stop and desist. The body is capable of healing itself of any disease. Believe that and you will live a long healthy life.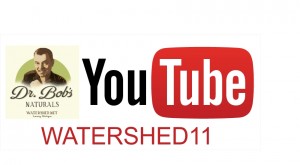 Dr. Bob's Blog is not intended as medical advice. The writings and statements on this website have not reviewed and/or approved by the FDA. Our products are not meant to diagnose, treat, cure, or prevent any disease. Rather they are meant to demonstrate that aging can be slowed and even reversed and that Great Health achieved when the most fundamental nutritional needs of the human body are met. Always consult a medical doctor or other medical professionals when you consider it necessary.
Dr. Bob's BLOG is covered under the Communications Decency Act (47 U.S.C. §230),: "No provider or user of an interactive computer service shall be treated as the publisher or speaker of any information provided by another information content provider".  This BLOG contains Copyrighted and Trademarked materials owned by The Watershed Wellness Center.  Regarding the templates, pics, video clips, music or other media used in this BLOG. All material is copyrighted to their rightful owners.