By Dr. Bob McCauley, ND
Having an inflamed prostate is extremely common among men over 50 years old. When the prostate becomes swollen it cuts off the urinary tract, causing the person to feel like
they have to go to the bathroom very often Since the bladder is blocked. So it is extremely common for men over 50 and especially over 60 to go to the bathroom 5 times a night, sometimes more. The three products that I recommend for this are saw palmetto extract, serrapeptase, a systemic enzyme, and liquid angstrom Platinum. These three supplements work exceedingly well to reduce inflammation in the lower urinary tract and reducing the need to go to the bathroom so often. More importantly, is that it reduces the chances of prostate cancer, which are the most common forms of cancer in men. If your prostate number, PSA, protein-specific
antigen, is over for you are at serious risk for cancer. PSA Numbers are high as 2,000 have been reported. When your PSA number is this high you are in big trouble.
Saw palmetto extract, serrapeptase, and liquid angstrom Platinum can reduce the risk of prostate cancer and help you not have to go to the bathroom 10 times a night, that is if you're a man. However, If you're a woman and you have menstrual cramps, then saw palmetto and serrapeptase are excellent solutions to this problem. They
reduce the inflammation of the uterus and lower the number of prostaglandins being produced in the body.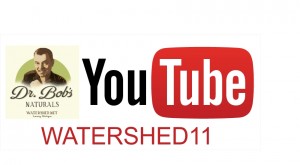 Dr. Bob's Blog is not intended as medical advice. The writings and statements on this website have not reviewed and/or approved by the FDA. Our products are not meant to diagnose, treat, cure, or prevent any disease. Rather they are meant to demonstrate that aging can be slowed and even reversed and that Great Health achieved when the most fundamental nutritional needs of the human body are met. Always consult a medical doctor or other medical professionals when you consider it necessary.
Dr. Bob's BLOG is covered under the Communications Decency Act (47 U.S.C. §230),: "No provider or user of an interactive computer service shall be treated as the publisher or speaker of any information provided by another information content provider".  This BLOG contains Copyrighted and Trademarked materials owned by The Watershed Wellness Center.  Regarding the templates, pics, video clips, music or other media used in this BLOG. All material is copyrighted to their rightful owners.